Welcome to Christmas at Red Brick Glass.
🎁 To celebrate the launch of the Christmas shop all orders over £80 will recive a free gift!!!!
❄️ Discover magical Christmas decorations that have been dusted with glass snow.
❄️ Buy thoughtful handmade gifts, which are beautifully packaged and can be sent direct.
❄️ Treat yourself or someone special to fused glass jewellery that twinkles and shines!
❄️ Make your own Christmas decorations with our fun make at home fused glass kits.
❄️ Join me for a festive fused glass workshop at my studio in Dorset (gift vouchers available for craft loving frends and family).
Happy shopping and making
Wendy X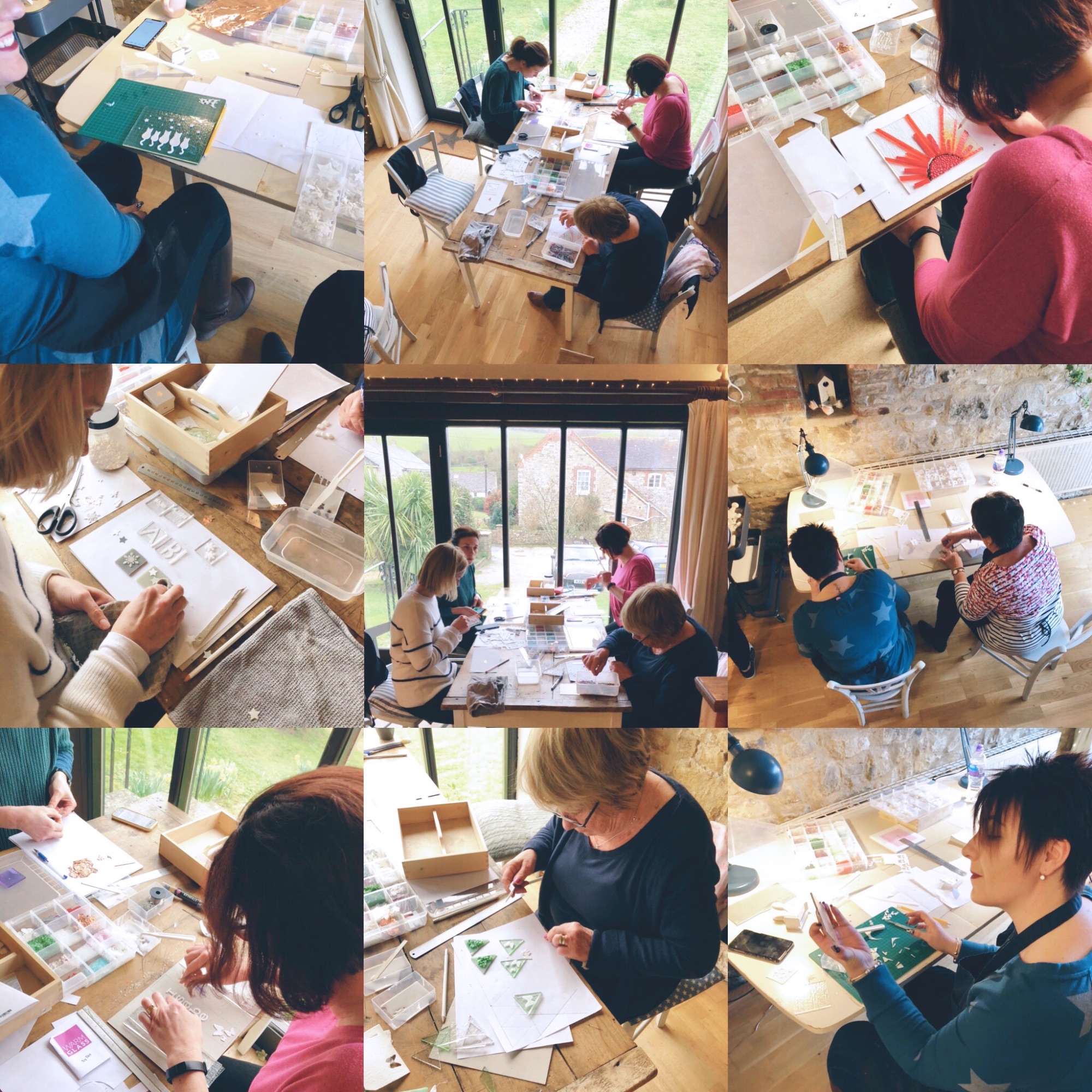 Book now for winter 2021 / spring 2022 workshops
Wendy's fused glass making classes and workshops are fun and relaxed, no glass making experience is needed. You will choose from a variety of fused glass making materials and techniques to create your own glass designs to make decorations, bunting, flowers or tea light holders.
Wendy's studio is walking distance from the stunning Lulworth Cove and Durdle Door so you can combine the workshop with lunch out and a coastal walk.
Hi, I am Wendy and I've run Red Brick Glass for over 20 years since studying glass at art college in Edinburgh. I received a start up grant in 2000 from the Craft Council and the rest is history. I live and work from my pretty grade 2 listed barn conversion in the village of West Lulworth on the gorgeous Dorset coast. I adore glass as a material, it's just magical. I'm so grateful that I enjoy my work and love sharing my knowledge of fused glass through my make at home glass kits and workshops. Here's a few things that make me smile: Sparkles on the sea, star gazing, searching for sea glass, family car singing, snow, blossom, sea swimming, pink sunsets, my bell tent, beach pinnics, all things Christmas, country walks, my woodburner, fresh bed sheets, frosty mornings, my pink Roberts radio, a to do list, coffee in my fave beach cafe, fairy lights and flip flops (not in the glass studio!).
Wendy x
Fused glass or kiln-formed glass is a glass making technique where two or more glass elements are fused together in a kiln. The glass comes as sheets (which are cut by hand), crushed glass, thin flakes rods and powders all in lots of gorgeous colours. The glass is fired between 1000–1700°f (538–927°c), at a lower temperature the glass will lightly stick together, keeping its shape (tack fusing) or at a higher temperature the glass will start to move, distort and melt together (full fusing). The glass can also be bent over a plaster mould to take on the form of the shape like a bowl (known as slumping) or cast in a mould so the glass becomes completely fluid. Additional kiln formed techniques include embossing, screen – printing and painting.