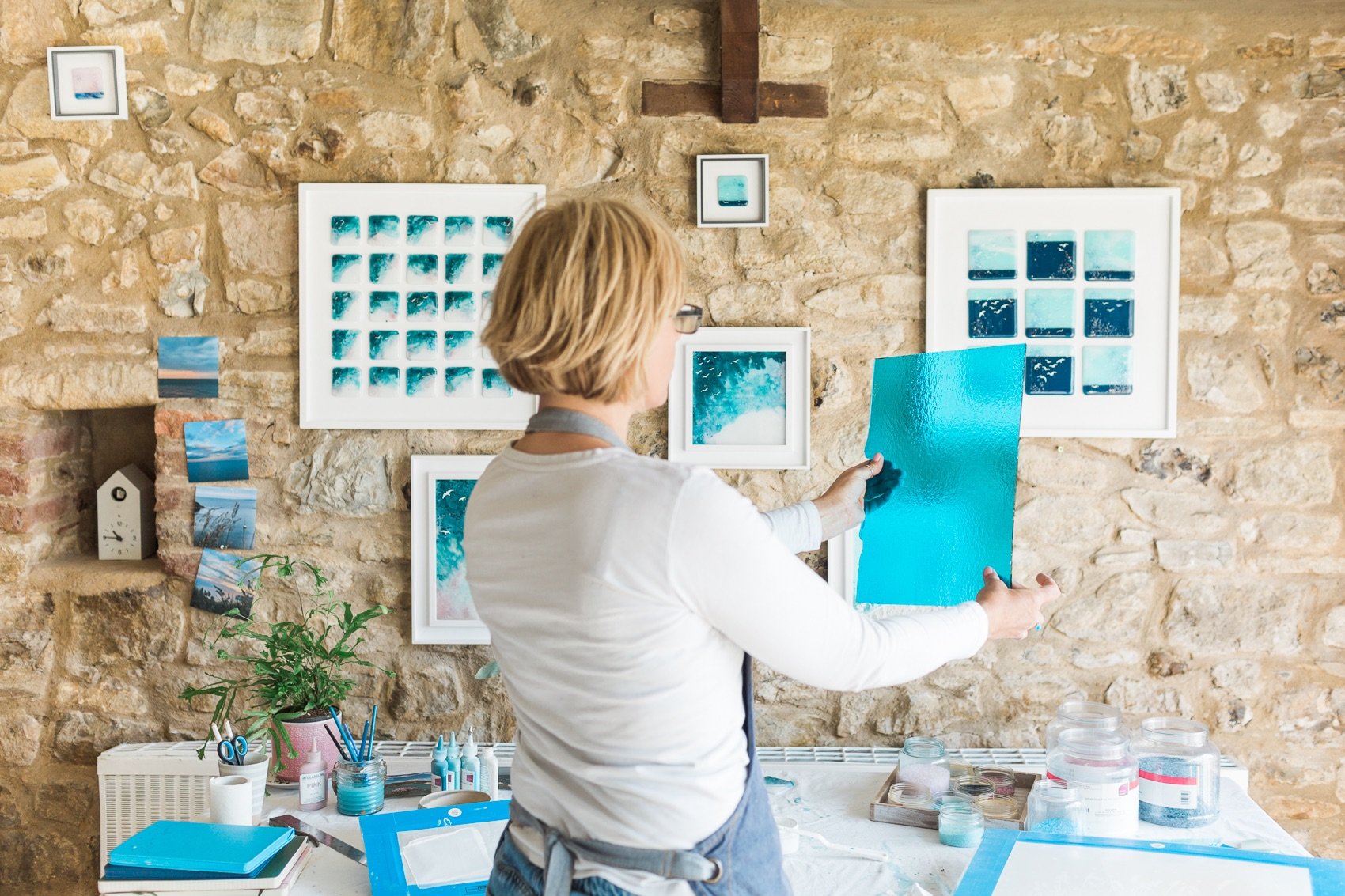 Connecting you to the magic and wonder of the coast.
From my coastal studio I create fused glass art and jewellery that connects you to the magic and wonder of the sea. You will discover glass artwork which will add a little coastal tranquillity to your home and will soothe your senses, whilst other statement pieces are more vibrant and full of energy and will add a dramatic pop of gorgeous sea colours to a room. The glass jewellery captures the essence of the sea, giving you that connection to the coast and a sense of peace.
I hope you will fall in love with a piece of coastal artwork or sea inspired jewellery, and it will evoke memories of your favourite beach. If you would like to commission a special piece of glass, please do get in touch, I would be delighted to hear your ideas.
Make your own sea & nature inspired fused glass in a workshop.
If you love the idea of making your own sea and nature inspired fused glass artwork, I run fun and relaxing workshops from my home studio in Lulworth Cove, Dorset. I also have Christmas themed workshops, full of snowflakes, stars, and magic! I have worked with fused glass for over 25 years and love sharing my passion for the material and teaching my specialist process of screen-printing on glass.
Have creative fused glass fun at home.
If you live a little too far to come to workshop, I offer, make at home kits, so you can have some creative fused glass fun at home. You will find sea themed kits and gorgeous Christmas decorations. The kits make lovely thoughtful gifts for creative friends and family.
Please do get in contact with any queries.
Wendy X