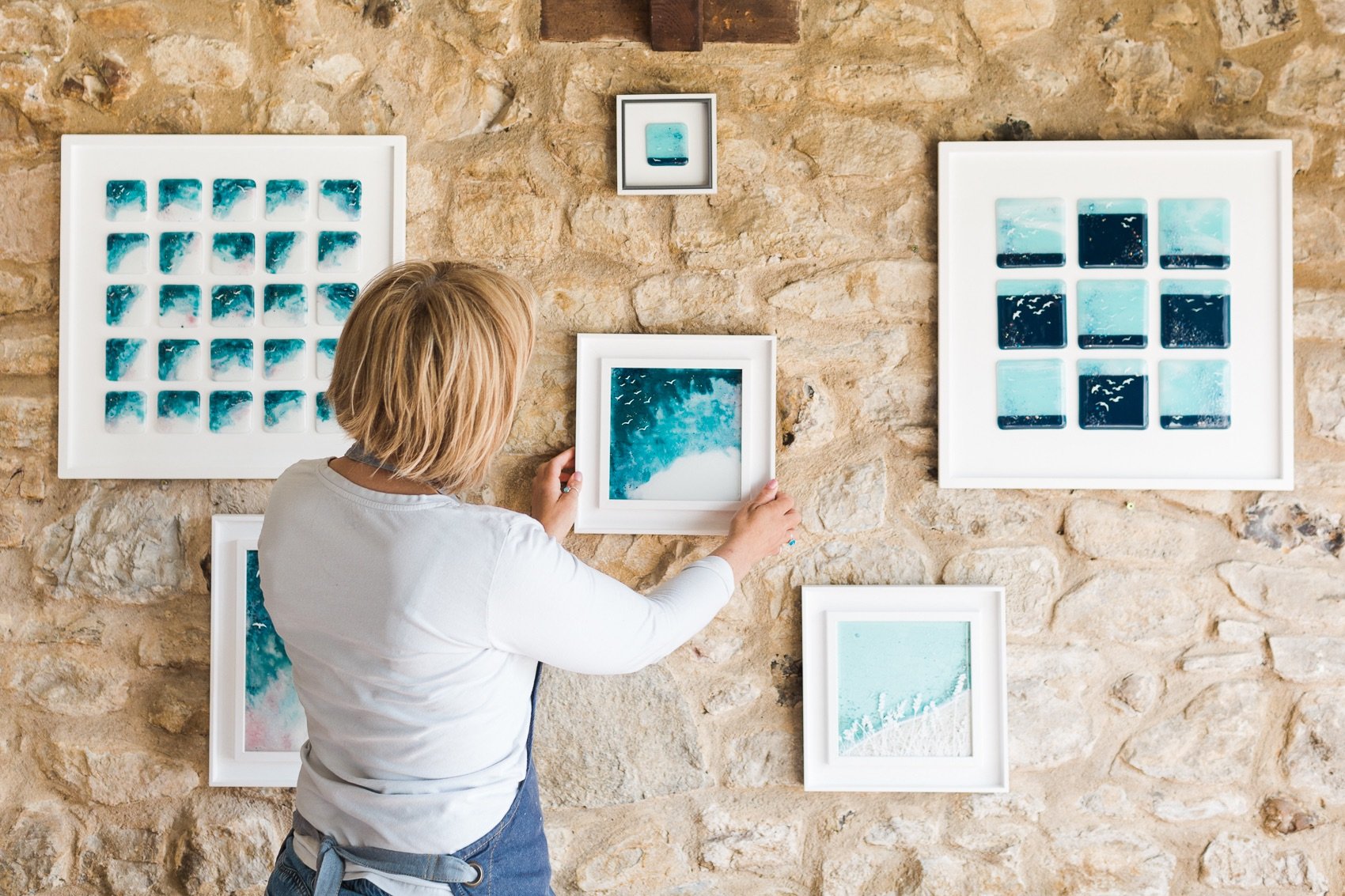 Are you looking for a serene piece of coastal wall art for your home to connect you to your favourite beach, evoking a sense of calm tranquillity? Or are you drawn to a more vibrant statement glass artwork, full of coastal energy to add a dramatic pop of gorgeous sea colours a room? Maybe you need a thoughtful gift to celebrate a special occasion for a sea and glass loving loved one?
My sea inspired glass artwork is varied, reflecting the ever-changing energy and seasonal colours of the coast. You will discover dreamy seascapes, soft sunsets, and misty landscapes in contrast to vibrant waves, moody big stormy skies, and energetic whirlpools.
Each fused glass artwork has beautiful contrasts, blending sensitivity and boldness, with subtle details for you discover, so you can pause, take a deep breath, and lose yourself for a while.
I have a full variety of sizes and costs to suit your needs, and hope you find a piece perfect for you, but if you don't find quite what you are looking for, I do create unique work to commission, so please do get in touch.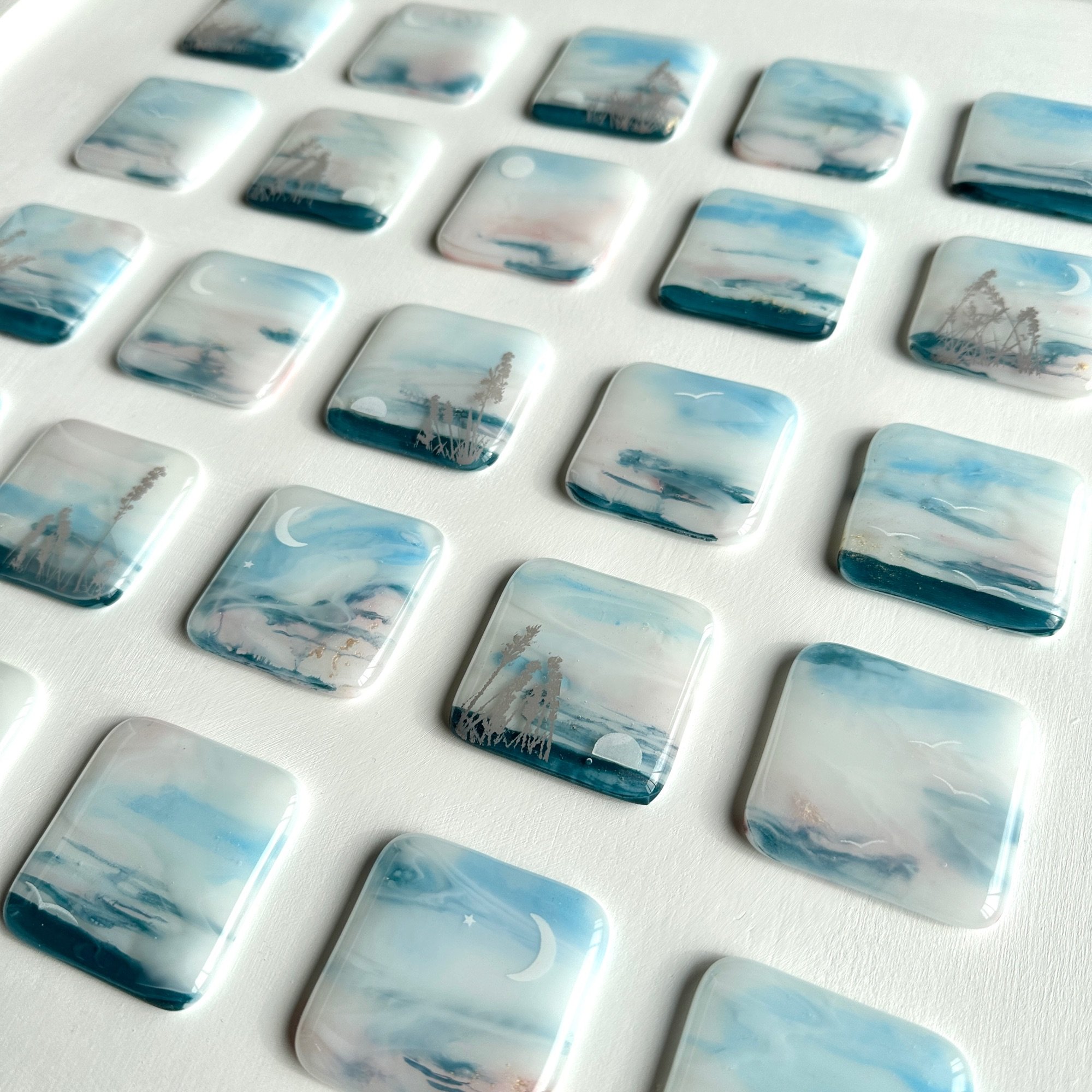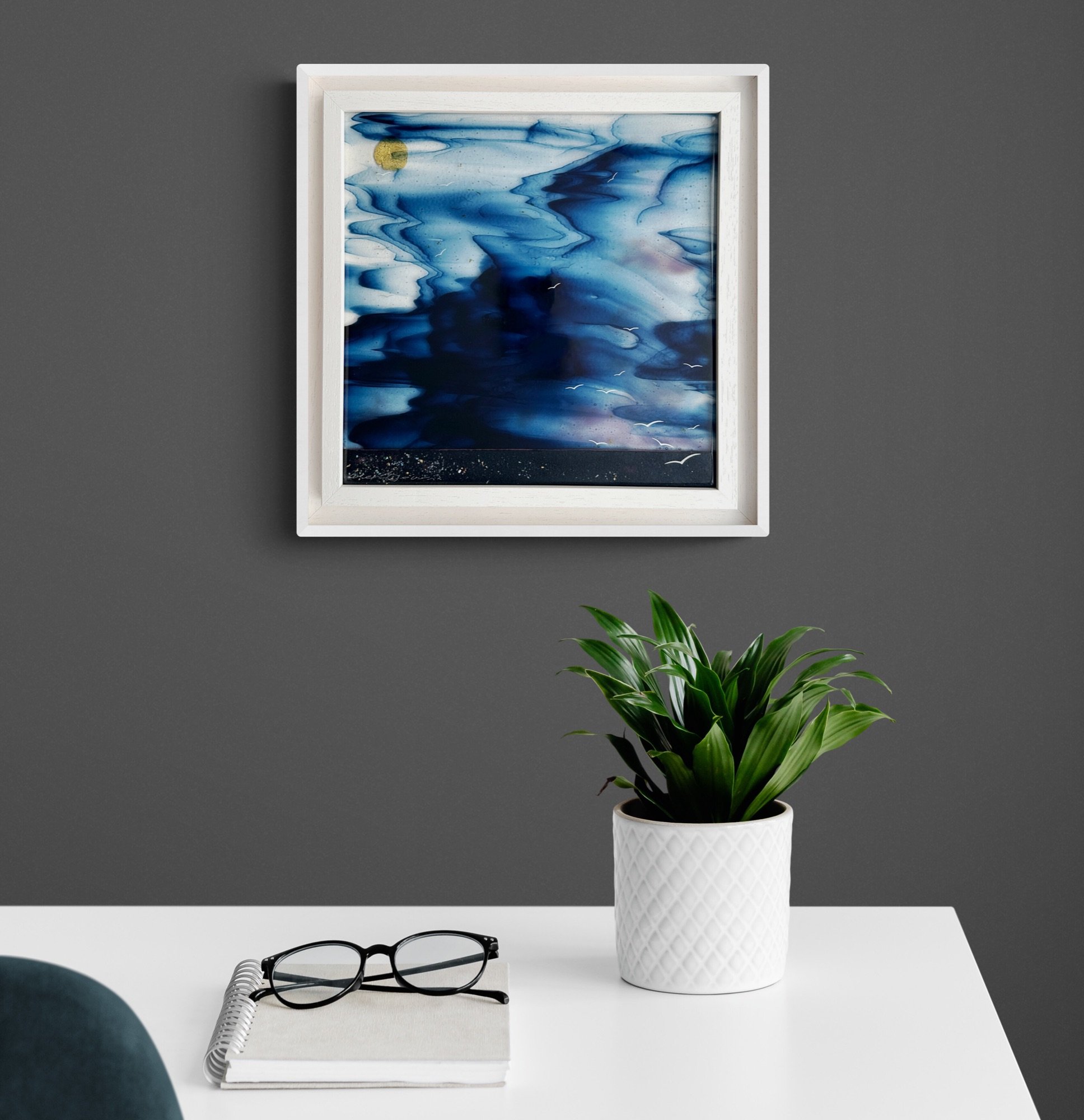 The Ebb and Flow Collection